Joachim Witt live in interview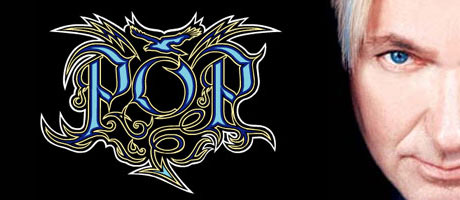 Photo: Paul Cox
2004-08-23 18:00
Joachim Witt live in interview
The German singer and musician Joachim Witt, dinosaur of the NDW in the 80ies and afterwards also successful with a lot of projects, will be present for interview on Web Radio.
Until 1998 Joachim Witt was mainly well-known due to his Neue Deutsche Welle hit "Goldener Reiter". In that year Witt started his comeback far away from NDW. His latest album "Bayreuth Eins" appeared gloomy, though his solemn lyrics were often critized. But Witt continued working and published 2 more albums.

His latest LP "Pop" is available since January and is - the title already indicates it - not as "dark" as before.

On 23-08-2004 from 20:00 Joachim Witt is live in interview on http://radio.euirc.net/.
Review
Joachim Witt answered the questions of the moderator Mic-D longer than originally planned. More than 1 hour he told us about the beginning of his musician career in a students band, about the "Goldener Reiter", about Peter Heppner and about copy protection and the music industry.

Witt offered young bands to apply for being the support act on his upcoming tour.
You can send in your applies to
Eisenherz Verlag
Kellinghusenstr. 25/27
20249 Hamburg
or by e-mail via the website of Joachim Witt.

All in all a nice and detailed interview which contains a great deal for his fans.
Links
http://radio.euirc.net/
http://www.joachimwitt.de/
Back to event overview