Ayman live on interview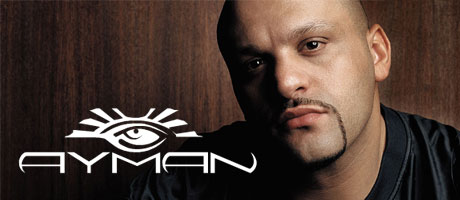 Photo: Kejetan Kandler
2004-08-25 18:00
Ayman live on interview
On 25-08-04 the soul-singer Ayman is going to be live on euIRC Webradio.
Already in his younger days the 1975 born Berliner recognized and worked out his interest and talent on music. Without any professional help Ayman started to sing at the age of 14 and was discovered
in 1998 by a team of producers, who already reached great successes with bands like Music Instructor and The Boyz in the Popmusic scene.

Consequently he started his career as a background singer for the ex-TicTacToe Ricky in his Single "Schmerz in mir". The song was not that successful for Ricky, but was a great help for Ayman to reach good success with his first Single "1000 Mal", whereas his subsequent single "Mein Stern" reached position 5 of the German charts. According to that his album "Hochexplosiv" promised a great prosperity. Musically Ayman moves in the genre of Rhythm & Blues, Pop and jazzy Latin and was tagged in 2001 twice with the Echo because of his incredibly voice and his gentle souly sounds.

His latest Single "Du gehörst mit", which appeared on August, 23rd, will be personally introduced by Ayman on 25-08-04 at 20:00 on euIRC Webradio.
Links
Chat: #euirc.radio
http://radio.euirc.net/
http://www.ayman.de/
Back to event overview